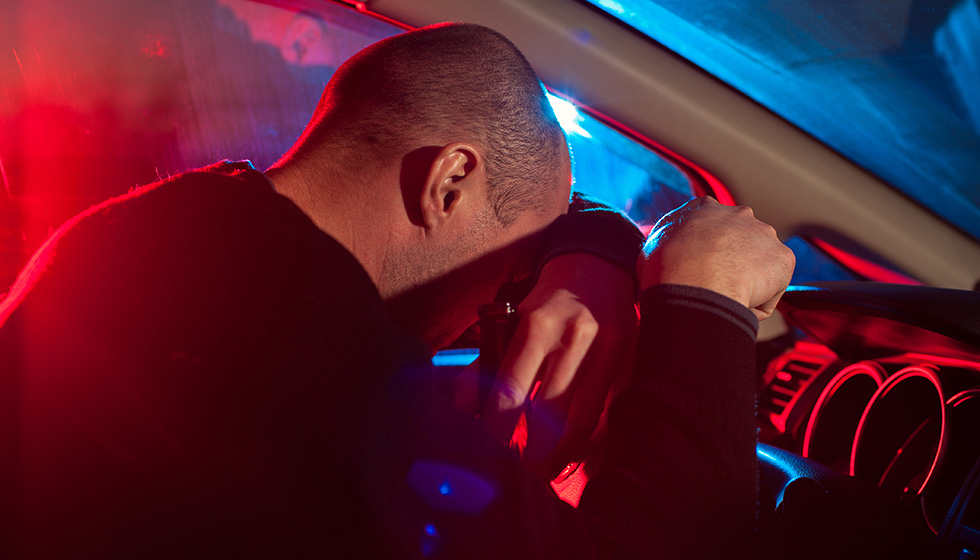 Wilmington DWI/DUI attorneys serving New Hanover, Pender and Brunswick Counties in North Carolina
Driving under the influence of drugs or alcohol is extremely dangerous and could jeopardize the lives of innocent people. This type of behavior should be avoided at all costs. However, people do make mistakes and deserve a zealous representation during the undoubtedly trying time of being arrested for "driving while impaired" as it's called in North Carolina (DWI). At Girdwood & Williams, we understand that unfortunate things happen to good people and we will fight for you.
What is a Civil Revocation?
If you are charged with Driving While Impaired related to alcohol, odds are you will also receive an automatic 30 day suspension of your North Carolina driving privileges known as a civil revocation. This suspension begins the day you are arrested and law enforcement will take your driver's license. At the end of the 30 day period, your license will be reinstated upon your paying a $100 fee to the clerk of court. You may drive without restrictions once your privileges are restored. You do have a right to hearing to contest a civil revocation provided that the request is filed within 10 days of the revocation. You also have the right to a limited driving privilege to drive to work and maintain your household during this 30 day civil revocation period at the expiration of a 10 day waiting period. It is very important to speak with an attorney about your options as you do not want to drive during this civil revocation period without a valid license or limited privilege.
What is the punishment for DWI in North Carolina?
Most driving while impaired charges in North Carolina are misdemeanor offenses. Under narrowly limited circumstances, a DWI could be elevated to a felony offense. There are six misdemeanor sentencing levels ranging from aggravated level 1 to level 5. Aggravated level 1 is the highest sentencing level and carries up to 36 months in prison. Level 5 is the lowest sentencing level and carries up to 60 days in jail. The punishments can also include loss of license, court costs, fines, community service and alcohol treatment. In many cases, jail sentences can be suspended for a probationary judgment.
Reasonable Suspicion for a DWI/DUI Traffic Stop
The 4th Amendment protects you from having your vehicle pulled over by law enforcement for no reason at all. In order to stop your vehicle, a law enforcement officer must have "reasonable suspicion" that a crime has been committed. The officer must have observed the driver speeding, weaving, or exhibiting some other type of reckless or suspicious behavior before he or she has the right to stop the vehicle. In fact, some North Carolina courts have held that weaving, by itself, is not a sufficient reason to pull a driver over.
Probable Cause for a DWI/DUI Arrest
Just because a law enforcement officer has a reason to stop your car, does not mean he can automatically arrest you on the suspicion of drunk driving. He or she must have "probable cause" to arrest you. Probable cause means sufficient evidence that the average officer can reasonably infer that a person has committed a crime. Most officers are trained in standardized field sobriety tests to assist them with acquiring probable cause. Standardized field sobriety tests include an alcosensor breath test, one leg stand, walk and turn, and a horizontal gaze nystagmus (HGN) test. Officers use these tests, along with statements made by the driver as well as the officer's observations of bad driving and physical appearance to gather probable cause.
The Right to Remain Silent
Individuals who are pulled over on suspicion of impaired driving or any criminal offense have the right to remain silent. Our lawyers advise that they provide police officers with only their name, identification, and registration. Individuals pulled over on suspicion of DWI/DUI have the right to politely decline answering any other questions or providing any other information, although they can be required to submit to blood or breath tests. Although we encourage you not to say or do anything to incriminate yourself, it is important to remember to always be polite and respectful to law enforcement.
What Our Clients Say
Scott did a great job from start to finish with my case. Kept me well informed throughout it all. Thanks again!
Mason W.
I was struggling to move forward with a 2 year old case. A couple weeks ago, I decided to call Girdwood & Williams and Scott Girdwood helped me take care of it. His office was friendly, highly professional and made communication very easy. To be honest, I've been burdened with this for a long time, and as anyone who's needed legal services knows, it's not easy. It is such a relief to finally be done. It all happened so quickly and efficiently, I'm in shock. A HUGE thank you to Mr. Girdwood for all his effort and time put toward success. I will solely recommend his law firm to anyone seeking legal counsel from here on out!
Lauren W.
Wish it was possible to give more than 5 stars. A few years back I was in a bad car accident. With a lot of bills resulting from this accident I figured it would be smart of me to higher an attorney to represent me. I was referred Scott Girdwood and now I can't thank him enough for what he did for me. He took on to fight my claim where there were a lot of factors contributing to determining fault. He stood beside my side the whole time and went above and behind keeping me in the loop with what was going on. He also educated me and how the process went so I was more understanding. From day one we new the other persons insurance was going to be a pain to fight. Scott fought three different attorneys and not once backed down. Almost 2 years after the original accident, Scott was able to get us settled outside of court. Once again can't thank Scott enough for what he did for me!
Will R.
Several years ago 2 family members and myself were in a horrible accident. Our van was totaled. The law firm who initially represented me was going to end up with more from the settlement than I was, and I was the one injured. They said if they worked all summer they could maybe get 400 to 500 dollars for me. I left them and went with Ben Williams. He was amazing. He got $5,000 dollars more in no time.
Susan J.
Scott Girdwood and Ben Williams are excellent attorneys. There are very knowledgeable of the law and fight hard for their clients when they need it the most. Highly recommended!
Stephanie S.
This law firm has handled several accidents for my family over the past few years. Ben Williams knows what he is doing and has gone above and beyond for us. Sabrina Ward has been extremely helpful and nice. These two have done everything they could to help us out with each accident, even the small one. I couldn't be more happy with their work.
I recommend hiring Girdwood & Williams for even your smallest accident to take the stress away.
Jacki M.
I strongly recommend using Girdwood and Williams. I got a speeding ticket a few months ago and called Scott Girdwood. I was able to speak with Scott on the phone immediately and he put my mind at ease. I paid him a reasonable fee over the phone and I didn't even have to go to court! He was able to get my ticket reduced so it didn't affect my license or my insurance. After my court date, Scott sent me a letter to let me know how everything turned out. He made this ordeal very easy for me and I am very thankful!
Nicole M.
Wilmington, NC
When I was hurt on the job, I had concerns whether the giant company I worked for had my best interests in mind, so I contacted Ben Williams. From the beginning, Ben told me what to expect and all the possible outcomes. Knowing that I have a wife and kids, Ben helped me make informed decisions to protect me and my family. When court ruling after court ruling when in my favor, the company I worked for agreed to settle, and I am very happy with the result. I have complete confidence in the professionals at Girdwood & Williams, and I would not hesitate to call on them again if needed.
Bill Marett
Wilmington, NC
My experience with Scott and the staff at Girdwood & Williams has been nothing but outstanding! I highly recommend them as they are very knowledgeable and responsive. Thanks again for your help!
Sarah Huettl
Wilmington, NC
Couldn't ask for better representation. Attorney Girdwood is truly an exceptional lawyer. Will continue to fight for his clients and and best possible outcome. With one phone call he helped fix a situation that was going to cripple me financially. Can't thank him enough!
J. Davis
Wilmington, NC
Contact us today for help with your DWI
A DWI arrest can have serious consequences on your life and as such, it is important that you protect all the rights afforded to you. If you've been accused of impaired driving, call us today at 910-343-9920 or fill out the form on our contact page. While based in Wilmington, we represent DWI clients in New Hanover, Brunswick and Pender counties. Our DWI/DUI attorneys can help ensure that your rights are protected and that your freedom is preserved. You'll feel better when you can tell them, "I've got Girdwood & Williams!"
Get On the Winning Team: Talk to Us